Blog post by Dr Sarah Myhill, author of several HHB works including 'The Energy Equation', 'The Infection Game', 'Ecological Medicine' and 'Diagnosis and Treatment of CFS/ME'.
Medical practice is called such for good reasons – doctors do not know all the answers and are practising! The patients present daily with medical dilemmas and the good doctor interposes her/himself between the theory of science and the art of treatment. As the famous physician, Sir William Osler, put it: 'He who studies medicine without books sails an uncharted sea, but he who studies medicine without patients does not go to sea at all.'
So, what books do I take to sea with me? I determine the worth of such by the extent to which a book impacts on my clinical practice. There are two common ways – the first is to supply the intellectual imperative to put in place the necessary changes. This is vital as lifestyle changes are difficult and if I cannot inspire my patients with good science then they will not change their ways. After that it is about the road map. For me, since the 1980s the great challenge has been the treatment of patients with chronic fatigue syndrome and ME. There was no doubt they were pathologically ill, but why? What were the mechanisms? Could the pathology be biochemical and so not 'seen' by pathologists? Could there be something wrong with energy generation within cells?
What doctors learn about mitochondria
Medical students learn about those cellular energy generators – namely, mitochondria – during the 'theory' years. I was one of them. I mugged up the subject the night before, courtesy of black coffee and chocolate biscuits, regurgitated those short term memories onto the exam paper next morning and forgot. The reason to forget was simply that mitochondria appeared to have no application to the 'practical' years which ensued.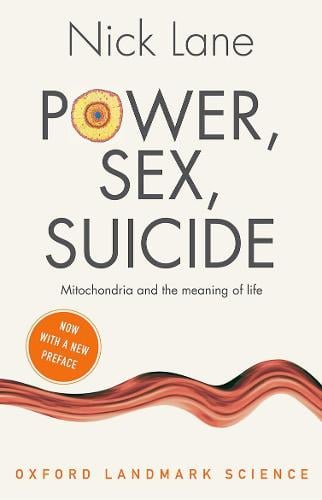 Professor Nick Lane's book
How wrong was that?! It is now difficult to find a pathology in which mitochondria are not involved. Professor Nick Lane's Power Sex Suicide: Mitochondria and the meaning of life detailed the what, why and how of the role of mitochondria in the natural world. They supply energy to all living organisms such that the difference between life and death is mitochondria. No energy means no life. Lane's book reads like a detective thriller – a real page-turner which had me enthralled as so much pathology suddenly fell into place.
Dr Stephen Sinatra's book
The Sinatra Solution: metabolic cardiology then provided the practical reality of how to treat mitochondrial pathology. Stephen Sinatra was a traditional cardiologist using the conventional tools of drugs, pacemakers and surgery to treat heart disease, but none of these tools addressed the underlying pathology which progressed unremittingly. Sinatra now works by identifying the underlying causes of heart disease, and starts by treating the mitochondrial lesions. In doing so he has reversed pathology and cured patients. Great news for patients, bad news for Big Pharma whose mantra is: 'A patient cured is a customer lost.' By applying the Sinatra Solution to my CFS patients, I started to reverse their pathology. I watched their symptoms melt away. I began to see patients really recover. Not just recover but go on to live well. The really good news is that I can now also tell my patients that their best years are ahead of them – once recovered by addressing the mitochondrial lesions they are further protected against not just heart disease but cancer and dementia.
Look after your mitochondria and they will look after you.